I've always loved music.
I took many years of piano, including one year of piano improvisation in college, and sang in choirs throughout middle school and in college. My mother taught me how to sing harmony at a very young age, which I seemed to pick up right away and have been harmonizing ever since.
My paternal grandparents were all musical; in fact, my dad's talented blind father wrote and performed a ballad for the bicentennial celebration of their home-town, Niagara-On-The-Lake (initially "Newark" – the original capital of Canada),  with the "Queen Mother" (mother of Queen Elizabeth II) in attendance.
In my married years, I've enjoyed singing in our church Easter choirs and especially on our worship team, with my husband playing guitar in the worship team behind me. My sister married a gifted and trained musician-pastor husband as well, and one of our favorite activities on any vacation times together is to write and record a usually less-than-serious, but really quality song.
Have you ever noticed that music can transport you back in time, either to a particular event or to a time in your life?
Recently I received some "older" Christian music CD's by groups I listened to regularly as a teenager, and listening to them (cranked up rather loudly in my kitchen, I might add, much to the dismay of my modern, earbud-wearing sons), made me feel like a teenager for a few hours. I could remember most of the lyrics and even the order of the songs, even though I hadn't heard most of them in over twenty years!
All that is to say that music really moves me.
I find some of my most intimate time with God in the midst of an inspiring worship service or listening to a song in the quiet of my home.
A few weeks ago, this particular song landed in my inbox as part of a devotional reading. I listened to it and was immediately drawn into the music and the meaning. It's called "Hidden" (by United Pursuit), both a song and a band I had never been exposed to before. Listen to it yourself, here.
The lyrics to the song are straight-forward and challenging, and remind me of truth. (Here they are for those of you who, like me, may have some trouble hearing them.)
You know how sometimes, especially in worship music, but in other songs as well, a particular line or phrase really stands out to you? Well, the line that struck me right away is,
"I trust your heart and your intentions."
Wow.
I've been a Christian for a long time, actually as far back as I can remember. So I've been "trusting" God for many, many years. I've already written some posts related to trust, as it seems to be a basic element of my life, especially during some recent times of transition and challenge . If you are so inclined, you may read those posts here, here, and here.
I mean, it's easy to trust God when things are going well. Most of my life has been very good, but like all of us, there have been events and seasons (some longer than others), when trust feels fleeting. When there is pain, loss, transition, confusion, stress or disappointment, those are the times then we have to pull out our "trust with a big T". That's when the rubber really meets the road.
Trusting God is an ongoing process. Perhaps you are a long-time Christian like me, a brand new Christian, or someone who is just a little curious about this whole "trusting God" thing. I encourage you to keep investigating and learning, no matter where you fall on the spectrum. God has never been afraid of doubts and questions; I think he prefers it to pretense or simply not taking him seriously. Just read your Bible, and you'll find that doubt and faltering faith are a normal part of being a human, and can actually help us to grow.
The idea of trusting God's "heart" and "intentions" is really about believing in his character. We've all heard it said (so much so, that it has become somewhat of a cliche), that God is love. One of the most familiar and well-loved verses in the Bible is Romans 8:28, which states,
"And we know that God causes everything to work together for the good of those who love God and are called according to his purpose for them."
It means that even though God may allow us to go through times of difficulty, pain and uncertainty, all these experiences can be used to help us to grow and be strengthened in our lives. Most of all, because of his character, no matter what, GOD IS FAITHFUL!
As I was listening to and looking through the song lyrics, I noticed that there are several statements that the writer makes about his desire and commitment to God, and several "benefits" or promises of God to us as we put our trust in Him.
My desires and commitments to God:
I trust him completely
I'm "listening intently"
I want to love him more deeply
I will lean on his grace
He is my vision
He is my reason for living
I will walk in repentance
I will give God the honor, glory and reverence he deserves
I will seek him first
I want to love God more
I humble myself (bow) before him
Well, that's quite a list, and I find it both challenging and motivating. The above list includes many of the desires of my heart as I purpose to know God more.
Benefits and promises of trusting God:
He knew (knows) us and the deep places of our hearts
He understands our sorrows and holds our hand
God leads us to trust him
We are hidden in the safety of his love
He will guide us through difficult times
His goodness to us is unending
He is my vision and reason for living
He gives us "sweet assurance"
God is a friend to us like no other
We are overcome by "the beauty of this perfect love"
These words express just some of God's promises to us and speak of his unchanging character.
If we want to trust God more, we need to know him. We get to know God better by spending time with him.
My YouVersion verse of the day recently was Psalm 27:4:
"The one thing I ask of the Lord—
    the thing I seek most—
is to live in the house of the Lord all the days of my life,
    delighting in the Lord's perfections
    and meditating in his Temple."
I think this captures the essence of getting to know him more. As we spend time with God in prayer, reflection and reading his Word (the Bible), we will come to trust him. We will be able to sing with the song writer, "Now I am hidden – in the safety of your love. I trust your heart and your intentions."
*****
Good music helps my soul to flourish. I'm looking forward to listening to more of Hidden Pursuit's inspiring music. If you have been touched by this song, perhaps you will be interested in purchasing it here, or getting this Hidden Pursuit CD for yourself.
There are also options to purchase in MP3 format or individual songs. I hope you have enjoy this song as much as I have, and find encouragement in the music and the words of simple truth.
What is your experience with music? Do you find that inspiring songs can help to lift your spirits and motivate you to grow in a positive way?
*************************
I'll be sharing "I Trust God's Heart and His Intentions" with some wonderful bloggers at the following locations. Feel free to visit their sites:
3-D Lessons for Life –
Missional Woman –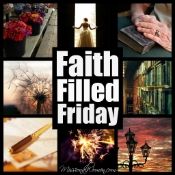 http://simplyflourishinghome.com/wp-content/uploads/2016/04/IMG_0291.jpg
3000
4000
Ann Guinn
http://simplyflourishinghome.com/wp-content/uploads/2016/01/momsbloglogo-transparant-crop-300x154.png
Ann Guinn
2016-04-26 14:00:56
2017-05-14 15:55:23
I Trust God's Heart and His Intentions