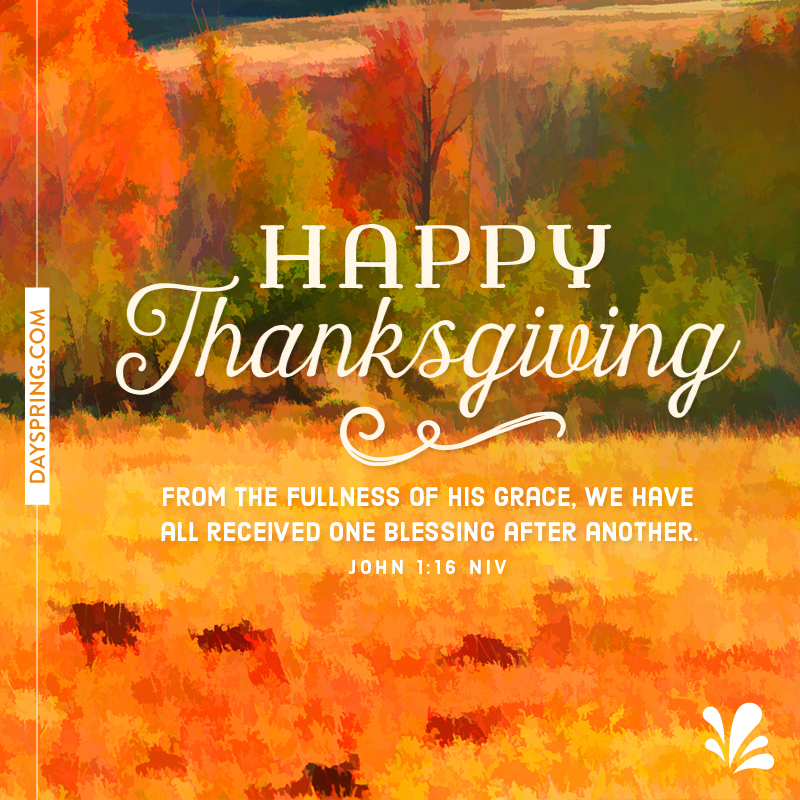 Today is Thanksgiving Day here in the United States.
####################################################################################################
HAPPY THANKSGIVING!!!
####################################################################################################
For my Canadian friends and family who celebrated Thanksgiving over a month ago, this is the season in which they have been leisurely getting ready for Christmas for weeks already. Meanwhile, we in the US are entering that crazy, festive, between-Thanksgiving-and-Christmas-Day rush and frenzy, attempting to cram all the good celebrations of two big holidays into just under a month…..but I digress.
Regardless of when (or how rushed) you celebrate the special holiday of giving thanks, I think it's one of the best traditions we honor. We are so abundantly blessed, especially in this part of the world where I've been told that about 20% of us enjoy about 80% of the wealth.
But even better than our physical blessings, are the unseen gifts that we are privileged to enjoy every day.
Love, joy, freedom, forgiveness, salvation, comfort, friendship and humor just to name a few, all free but priceless blessings we must not take for granted.
Each November, one of the traditions I've kept now for several years came about as a suggestion from a friend on Facebook. The challenge was to post a list of things I was thankful for every day from November 1st until Thanksgiving Day, each day using words starting with each corresponding letter of the alphabet from A to Z. That was fun (and good practice for Scrabble games), and a good practice in being thankful for more than just one day.
A couple of years ago, my sister started a similar practice, but instead decided to take a special photo each day and post her gratitude visually with an apt description on Instagram or Facebook. For a family who loves photography (and especially likes to share it online since we all live far apart), this idea was appealing. So I've been doing something along these lines each day in November for the past couple of years.
This year my online Pilates instructor challenged us to record three things each day we are thankful for, and being a quiet rebel and photography lover I decided to post one or more photos on Facebook instead of writing them. I include a list or description of three things I am thankful for. I have to say that my Facebook friends seem to really enjoy this, and I think it inspires them to be thankful, too.
While all these practices are good, what about the rest of the year?
While I like having a special time or holiday set aside each year to give special focus and attention to something or someone good, shouldn't our hearts overflow with thanksgiving every day of the year???
Several years ago I started what I like to call a gratitude journal.
It was inspired by Ann Voskamp's book, One Thousand Gifts, which I read and studied along with my church women's small group. It was inspirational to say the least, and has helped me to be thankful every day.
Since then, I have attempted to record at least three things each day in my journal, starting my day off with an attitude of gratitude that seeps into the rest of my day. I don't always remember or take the time, but overall it is a practice I highly recommend.
Another of my favorite inspirational authors and bloggers, Crystal Paine of Money Saving Mom also encourages her readers to follow her example and keep this daily habit. She even created her own gratitude journal which you can purchase, but any journal or notebook will do.
Here's what mine looks like:
Some of the things I record are more serious, while others are just little things that I enjoy in the moment.
But overall, it helps me to be more aware of all of the blessings I find around me each and every day.
This is one way I celebrate Thanksgiving all year long.
I hope you will join me.
*****
Have you ever kept a gratitude journal? Do you need help (as I do) to remember to keep a grateful heart? What are you thankful for today?
http://simplyflourishinghome.com/wp-content/uploads/2016/11/Dayspring-Thanksgiving-ecard.jpg
800
800
Ann Guinn
http://simplyflourishinghome.com/wp-content/uploads/2016/01/momsbloglogo-transparant-crop-300x154.png
Ann Guinn
2016-11-24 20:16:17
2020-01-02 11:47:58
One Way I Celebrate Thanksgiving All Year Long